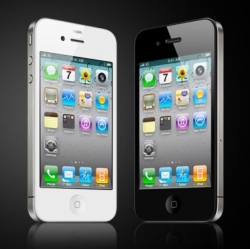 Apple may have overestimated just how many display panels (and other components) it needed to meet the iPhone 5′s demand.
The company has reportedly cut its display orders in half for the current quarter, two sources tell the Wall Street Journal. Additionally, Apple has cut orders for other iPhone 5 components as well.
WSJ's sources point to weaker than expected demand for the iPhone 5 to explain the order changes. We haven't heard much about the iPhone 5′s sales since its launch, when it broke 5 million units sold in its first weekend. That was one million units more than the iPhone 4S launch, but it was still below analyst estimates of 6 million units for the iPhone 5′s launch.
The reduced orders may not necessarily mean that iPhone 5 sales are worse than Apple expected. Apple may just have misjudged the amount of supplies it needed to keep its iPhone 5 stock in check. But this is definitely the sort of news that Android fans and Apple detractors will certainly lap up.
Apple has faced stiff competition from Samsung over the past year: The Korean company held 31.3 percent of the global smartphone market in the third quarter of 2012, compared to Apple's 14.6 percent, according to IDC figures. Apple's smartphone market share reached a high point of 23 percent in the fourth quarter of 2011, but since then it's been falling steadily as Android's market influence grows.