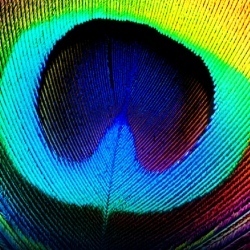 All eyes might be on the new iPhone rumored to launch next month, but another device is starting to look like a lock: the 7.85-inch iPad, or iPad "Mini" or iPad "Air" as the media is now calling it. It's getting harder to deny that a smaller iPad is in the works.

The well-informed Seth Weintraub from 9to5Mac has it from a trusted source that Apple is preparing a smaller iPad that will look more like a giant iPod Touch than it does a shrunken iPad.

9to5Mac commissioned Maurizio Vitale to create a mockup based on all of the leaks and rumors its collected. Here's where a smaller iPad would fit in:

Weintraub says the smaller iPad will sport slimmer bezels, a non-tapered rear and and a thickness that could be as thin as the fourth-gen iPod Touch's 7.2mm profile.

The 7.85-inch iPad will still have the 4:3 aspect ratio that all current iPhones and iPads have, but will be smaller in mass due to the narrower width. The slimmer bezels should make it even lighter and easier to use with one hand.

Unlike the new iPad, the smaller iPad will not have a Retina display, but will have the same resolution as the original iPad and iPad 2: 1024×768. This should make it extremely easy for developers to upscale their Retina iPhone apps or simply transition their 1024×768 resolution iPad apps to the new tablet.

John Gruber over from Daring Fireball and Rene Ritchie at iMore both corroborate Weintraub's report, leading us to believe that a smaller iPad is really going to happen. You know what they say about where there's smoke…

At what price will Apple shoot for? All of these high-profile Apple chasers believe that the smaller iPad will be priced aggressively between $200-$300. At that price range, the iPad would cannibalize iPod Touch sales, but nuke the Nexus 7 and any upcoming 7-inch tablets from finding much success.

If all the rumors play out, the smaller iPad could be out by this holiday, ready to take your money.