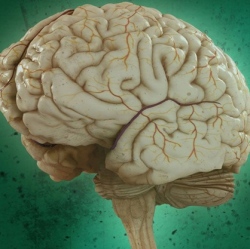 Chip giant Intel has found a way to demonstrate the value of big data analytics in the big health care industry. It's partnering with Michael J. Fox Foundation for Parkinson's Research and working on a study that will pull patterns from data coming from patients' wearable devices.

The collaboration, which Intel announced at an event this morning, will give Intel an opportunity to show off the power of Intel-powered data center infrastructure in the Amazon Web Services public cloud, as well as the Cloudera distribution of the Hadoop open-source software for analyzing lots of differnet kinds of data. ANd the Cloudera part is important to Intel, given Intel's huge investment in Cloudera a few months ago.

The health-care industry "is where we truly believe the biggest opportunity lies" when it comes to big data analytics, Diane Bryant, senior vice president of Intel's data center group, said at today's event. Sure, the partnership aligns with other recent efforts to pair data scientists with challenges worthy of their hardest thinking. But more importantly it's a matter of proving the value of Hadoop, which all the Hadoop vendors, like Hortonworks and MapR, also must do.

The collaboration has some neat parts, like taking data in from smartwatches. The smartwatches can detect walking, tremors, and other activity in patients. Then data scientists can consider the perspectives of Parkinson's experts to develop algorithms that can look for trends and anomalies.