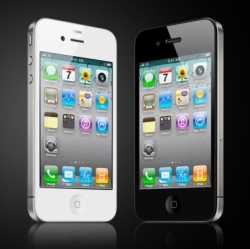 This seems like a long time to get to market and by then the current leaders in smartphone chips (Nvidia and Qualcomm) would seem likely to have far better offerings. Enric Herrero, a research scientist at Intel Labs in Barcelona, said the lab is working on finding new ways to use and manage many cores in mobile devices.

Today, some small mobile devices use multi-core chips. However, those multi-cores might be dual- or quad-core CPUs working with a few GPUs. Having a 48-core chip in a small mobile device would open up a whole new world of possibilities.

Justin Rattner, Intel's CTO, told Computerworld that a 48-core chip for small mobile devices could hit the market "much sooner" than the researchers' 10-year prediction.

"I think the desire to move to more natural interfaces to make the interaction much more human-like is really going to drive the computational requirements," he said. "Having large numbers of cores to generate very high performance levels is the most energy efficient way to deliver those performance levels."