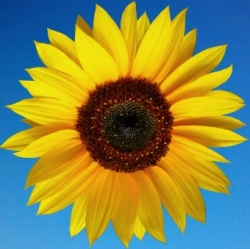 For the first time ever, India has added more production capacity from renewable energy in a year than from conventional sources like coal. Between April 2017 and March 2018, the country added around 11,788 megawatts (MW) of renewable energy capacity.

That's more than double of the 5,400 MW of capacity addition in the thermal and hydro power sectors during the same period.

The numbers are in sync with the Narendra Modi government's plan to promote renewable power, targeting capacity additions of 175,000 MW from renewable sources by 2022.

Yet, new capacity in major sectors like wind and solar power has fallen short of targets. Instead, it is energy sources like small hydro, waste-to-energy, and biomass that have picked up pace, and even surpassed the annual targets set by the government.

The country's wind power sector added around 1700 MW of capacity during the last financial year, far short of the targeted 4,000 MW. This was predominantly due to issues with the implementation of a policy change that the government introduced in 2017. The problems have since been fixed, and the sector is getting back on its feet.

Meanwhile, the solar power sector just about managed to go past its annual target of 9,000 MW last year. The target was revised downward from the 15,000 MW set in 2016. This sector, too, had a rough year due to policy uncertainties and fewer government tenders for setting up solar power projects.

The rooftop solar sector added around 350 MW in capacity, woefully short of the 1,000 MW target that was scaled down by the government from 5,000 MW last year.