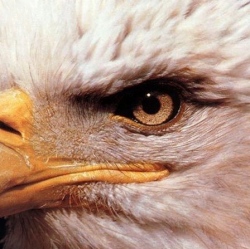 After an action-packed year full of Vines, hacks, and acquisitions, Twitter is now a publicly traded company. That comes with some new responsibilities, like narrowing the massive gap between its revenues and its sky-high valuation.

Twitter has come a long way in the last seven years, building a community of 230 million monthly users and 2,300 employees, but it has a lot of work ahead of it to prove its long-term viability. Here's how we see Twitter turning its little bird into a social dragon.

On Nov. 7, Twitter debuted on the New York Stock Exchange under the symbol TWTR. At $26 per share, Twitter raised a bit less than $2 billion from the sale, narrowly surpassing Google to become second on the list of top Internet IPOs. Investors drove the price as high as $49 on opening day.

That day-one enthusiasm has just begun to fizzle. The stock soared past $70 per share in late December, pushing the company's market capitalization past $40 billion — although it suffered a 13 percent drop on Dec. 27, which served as a much-needed dose of reality for the Twitter bulls.

Here's the thing: Twitter's fundamentals aren't stellar. Its IPO paperwork revealed the company's nearly $419 million deficit (as of June 30). It earned less than $500 million during the first three quarters of 2013, during which it lost $133.8 million. And worryingly for the company, its user growth is decelerating (from 10 percent growth in Q1 to 6 percent in Q3).

While investors are largely bullish on Twitter's advertising potential, the company hasn't done that much in the last few weeks to justify its wild stock run. It's going to work hard in 2014 to substantiate investors' confidence.