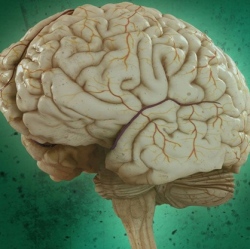 Humans are proficient at setting goals and updating them as new situations arise—for example, a person who is playing a video game may switch to a new goal when their phone rings.
Scientists have identified mechanisms that govern how the brain incorporates information about new situations into our existing goals, according to research recently published in Proceedings of the National Academy of Sciences.
Using brain scans of human volunteers, researchers found that updating goals takes place in a region known as the prefrontal cortex, and appears to involve signals associated with the brain chemical dopamine.
When the researchers used a magnetic pulse to interrupt activity in that region of the brain, the volunteers were unable to switch to a new task when playing a game requiring them to push a button after seeing letters pop up on a screen.

"We have found a fundamental mechanism that contributes to the brain's ability to concentrate on one task and then flexibly switch to another task," says Jonathan Cohen, professor in neuroscience at Princeton University and co-director of the Princeton Neuroscience Institute. "Impairments in this system are central to many critical disorders of cognitive function such as those observed in schizophrenia and obsessive-compulsive disorder."
Existing research has shown that when new information is used to update a task, behavior, or goal, this information is held in a type of short-term memory storage known as working memory. Investigators did not know, however, what mechanisms were involved in updating this information.