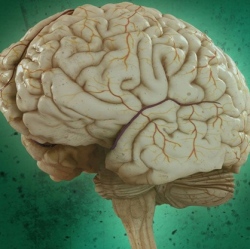 Since getting his first Game Boy at five years old, Aaron Winston knew he wanted to work in the gaming industry. But as he got older, the prospect seemed less and less likely: Winston, who is autistic, enrolled in community college but never made it to his first day of classes.

"The social environment scared me off," he told The Verge. "I was too nervous."

Three years later, however, Winston is thriving as a staff programmer at the nonPareil Institute in Dallas, TX. His first game, Space Ape, is available on iOS and Android, and Winston now looks forward to a future in the industry. "This is the right environment for me, and I want to stay at nonPareil for years," he said. "They gave me a career."

Winston's success at nonPareil is no coincidence. The institute was established in 2010 by Dan Selec and Gary Moore, both parents of children on the autism spectrum, to hire and train autistic adults in software development. Both Selec and Moore's sons demonstrated unique, remarkable talents where computing and gaming were concerned, but because of their struggles in social settings, risked never being able to apply those skills in paid jobs. "The institute was born out of two parents worrying about their kids," Selec said. "I didn't just want to start another nonprofit. I wanted to do something practical. I wanted a lifetime solution."

The institute acts as something of a cross between a school and a company: 125 adults are currently being trained in software development, and another 35 — Winston included — have graduated from that educational phase to full-time jobs conceptualizing, designing, and coding programs. NonPareil has five titles on the market right now, and recently contracted with Sony to publish future games on the PS3 platform.

NonPareil is one of a handful of recently launched US organizations that are dedicated to training and employing autistic adults — which are estimated to comprise 1 to 1.5 million Americans — who demonstrate valuable talents in technological realms. One new Silicon Valley company, Semperical, plans to exclusively hire autistic software testers, and rely on a "remote employment model" that would circumvent the need for social environs that can be challenging for those on the spectrum. Another, Specialists Guild, trains autistic interns as software testers, and then works to place them in full-time jobs. Both ventures, much like nonPareil, were founded by individuals with autistic family members who showed impressive abilities with computing tasks. "Quite frankly, it would be a waste to have guys like the ones working for us, including my son, bagging groceries," Andy Aczel, the co-founder of Specialists Guild, said. "They can blow people away. These are very talented people."