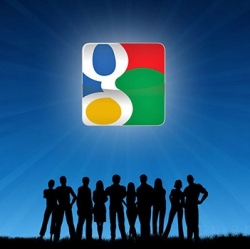 Last week Google stock crashed 10%, shedding about $21 billion in market value, when its earnings were prematurely released. Google revenue was up … but profit was down.
Now a new report from an independent source, internet marketing software company Wordstream, is giving us more information on how, exactly, that happened.
Essentially, even though total revenue rose to hit $14.1 billion, including $10.8 billion in advertising revenue, the amount advertisers pay for each click decreased significantly. Advertisers paid 16.5 percent less per click on Google search results compared to the previous quarter, and a whopping 18.2 percent less on Google's display network (sites around the Internet that carry Google's ads).
In addition, click-through rates on Google search result pages dipped 12.4 percent on Google's high-value search pages.
The upshot is that while strong growth in the number of ad impressions and clicks — 21.6 percent on Google search, and 29.1 percent on the network — drove top-line revenue, profitability as a percentage of sales was impacted. And that's what caused such panicky GOOG stock selling that Google asked NASDAQ to halt its stock trading temporarily.
The data comes from a study that analyzed 2,600 AdWords accounts with a quarter of a billion dollars in annualized spend, including both small and large advertisers.
So how does Google make over $100 million a day?
(Read original article)…