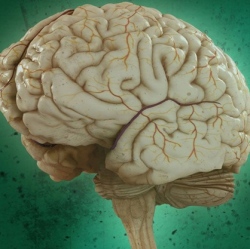 Teens who were heavy marijuana users — smoking it daily for about three years — had abnormal changes in their brain structures related to working memory and performed poorly on memory tasks, reports a new Northwestern Medicine study.

A poor working memory predicts poor academic performance and everyday functioning.

The brain abnormalities and memory problems were observed during the individuals' early twenties, two years after they stopped smoking marijuana, which could indicate the long-term effects of chronic use. Memory-related structures in their brains appeared to shrink and collapse inward, possibly reflecting a decrease in neurons.

The study also shows the marijuana-related brain abnormalities are correlated with a poor working memory performance and look similar to schizophrenia-related brain abnormalities. Over the past decade, Northwestern scientists, along with scientists at other institutions, have shown that changes in brain structure may lead to changes in the way the brain functions.

This is the first study to target key brain regions in the deep subcortical gray matter of chronic marijuana users with structural MRI and to correlate abnormalities in these regions with an impaired working memory. Working memory is the ability to remember and process information in the moment and — if needed — transfer it to long-term memory.

Previous studies have evaluated the effects of marijuana on the cortex, and few have directly compared chronic marijuana use in otherwise healthy individuals and individuals with schizophrenia.