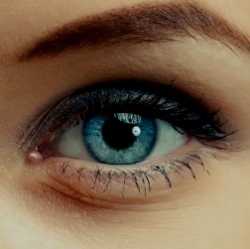 Researchers at Queen's University Belfast and the University College London have found a drug, which was originally created to treat cardiovascular disease that may hold the ability to reduce blindness in diabetes patients. There are an estimated 422 million people globally diagnosed with diabetes.

One of the most common complications of the disease is vision loss. Diabetic Macular Oedema occurs in about 7 percent of diabetes cases and is one of the most common causes of blindness in the Western World. In the United Kingdom, diabetic retinopathy is associated with an estimated health and social care cost of £116 million. The burden both socially and economically is only expected to increase as the number of cases of diabetes is expected to go up by 50 percent by the year 2030.

Queen and UCL researchers found that the drug Darapladib works to help inhibit an enzyme which is increased in people with diabetes. This enzyme causes blood vessels to leak in the eye, which causes retina swelling and severe loss of vision. The most common treatments currently involve injections directly into the eye every 4 to 6 weeks. This therapy is not only very pricey but is not very effective for about half of the patients who have Diabetic Macular Oedema.

Researchers have been able to successfully demonstrate that Darapladib in tablet form has the potential to reduce the need for monthly injections and provides a strong protection against vision loss in a much larger group of patients who suffer from diabetes.

Diabetes-related blindness is caused by high blood sugar levels that damage blood vessels within the retina. The team has found that an enzyme known as Lp-PLA2 metabolizes fats in the blood and contributes directly to blood vessel damage and leaking into the retina. The drug Darapladib acts similarly to an inhibitor of the enzyme. Based on the break-through, the team of researchers are currently working on planning for a clinical trial. If the trial proves successful, there may soon be an alternative that is pain free and cost effective in the treatment of diabetic related blindness.

Dr. Patric Turowski from the UCL Institute of Ophthalmology has said that with the new study we are able to show that a blood lipid produced by Lp-PLA2 constitutes a novel trigger factor in diabetic macular oedema and that use of Darapladib may not only constitute a cost-effective alternative to current DMO treatments but has the potential to be effective for patients that currently are not responding well to standard treatment.