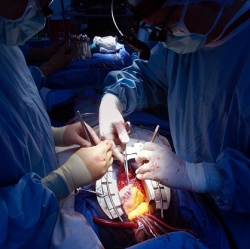 Parts of Europe are reaching a "tipping point" where cardiovascular disease is no longer the leading cause of death, a study shows. Four million deaths each year – nearly half the European total – are due to cardiovascular disease. But a report in the European Heart Journal shows improving heart health means cancer is now a bigger killer in some countries, such as Denmark.

Yet eastern European countries are lagging far behind. The number of deaths from cardiovascular disease, which includes heart attacks and strokes, has been falling for decades. Lifestyle improvements, including a fall in smoking, as well as better treatments are behind the trend. Now the University of Oxford analysis shows cancer is causing more deaths than cardiovascular disease in men in 10 countries: Belgium, Denmark, France, Israel, Luxembourg, Netherlands, Portugal, Slovenia, Spain and San Marino.

In just one country – Denmark – cancer deaths have overtaken cardiovascular disease in women. The report said: "In these predominately high income countries a 'tipping point' is rapidly approaching when cancer deaths will outnumber cardiovascular disease deaths, particularly among men."