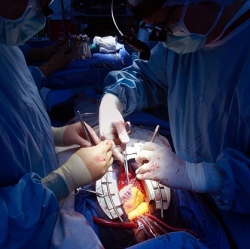 Guardant Health has raised a fresh $30 million round of funding. The startup is focused on developing a non-invasive cancer screening tool that uses blood samples instead of tissue. The screening tool was built to help patients avoid getting biopsies, which can cost around $10,000 for someone without insurance.

Guardant said it plans to use the new capital to expand the commercial release of its cancer screening tool. The funding round was led by Khosla Ventures with participation from Sequoia Capital and Pejman Mar Ventures.

Founded in 2012, the Redwood City, Calif.-based startup has now raised a total of $40 million in funding to date.