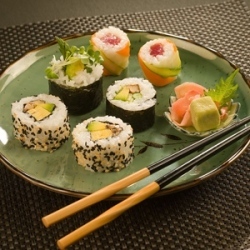 A seemingly good deal gone awry, Groupon today reported quarterly earnings that once again disappointed investors and sent its stock price dropping in after-hours trading.
Thursday, the deals company reported third quarter earnings below expectations. Groupon posted $568.6 million in revenue, up 32 percent year-over-year, and a net loss of $3 million, which amounts to GAAP earnings per share of $0. Groupon closed the quarter with $25.4 million in operating income.
Groupon's EPS came inline with expectations, but Wall Street was expecting $590 million in revenue, and the miss caused Groupon's share price to plummet by as much as 17 percent on the after-hours market. The concern seems to be largely focused around Groupon's international troubles. It said it tallied $665.89 million in gross billings abroad, which was a 12 percent year-over-year decline. Germany, France, and Spain proved to be particularly challenging markets, Groupon said.
"Our solid performance in North America was offset by continued challenges in Europe," Groupon CEO Andrew Mason said in a statement on the Q3 2012 earnings report, the company's fourth as a public entity.
Groupon closed the quarter with 39.5 million active customers, showing 37 percent year-over-year growth. Sequentially, though, Groupon only grew its active customer base by 1.5 million people between the end of June and the end of September. Altogether, Groupon now has 200 million subscribers.
Mason kept an optimistic tone and touted Groupon's side-business-turned-featured-product: Groupon Goods. Groupon Goods is a service that offers members discounted prices on physical goods. The product reached an annual run rate of about $1.5 billion in billings, and almost $500 million in revenues after its first year, the company said.
"Groupon Goods has evolved into a second major category that our customers clearly love," Mason said. "With deals on everything from designer sunglasses to big-screen televisions to most-wanted toys, we think it will be a great gifting destination this holiday season."