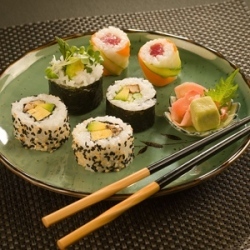 Groupon stock fell to the lowest it has ever been today, under $5 a share. The daily deals company reported poor earnings last week, causing one financial advisory firm to downgrade its stock.

According to Bloomberg Businessweek, Evercore Partners Inc. downgraded the stock from "equal weight," which essentially means the stock is alright and to hold it for better times, to "underweight," or sell. If you need a reason why, the firm says to look at the company's gross billing. Analysts fear the total amount of money Groupon makes from sales of its deals is on the decline. Indeed, in this year's second quarter, Groupon reported gross billings were $1.29 billion, $60 million less than than the first quarter 2012. Then, it brought in $1.35 billion.

The stock price hit a record low today at $4.51 per share today. It closed at $4.75, down five percent for the day and down 88 percent from its 52-week high of $31.14.

Groupon's stock also took a 20 percent dive in after-hours trading last week when the earnings were announced. This was due to missing Wall Street's estimates, with revenue at $568.3 million. Wall Street wanted $573.13 million. At the time, Marketwatch made the good point that Groupon's guidance for future earnings was also lower than expected. The daily deals company hopes for revenue between $580 million and $630 million, and between $45 million and $65 million in operating income for the third quarter of 2012.

The company blamed a majority of its performance on poor economic times in Europe.

VentureBeat contributor Rocky Agrawal wrote yesterday that there's simply nothing positive to be said about the company and recently argued that what we're now witnessing is Groupon in its death throes.