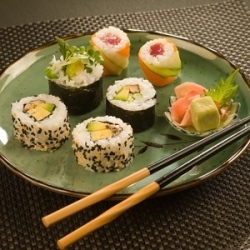 Yesterday was the one-year anniversary of Groupon's IPO.
To celebrate, the stock market sent the company to another all-time low on Friday. Groupon, best known for connecting consumers with 50%-off local deals, has hardly been a good deal for investors. If you invested in the company at its 52 week high, you've lost 88% of your money. If you got in on the first day close, you're down 85%. If you got in at the IPO offer price of $20, you're down 81%. The company is down 58% from the $6 billion that Google supposedly offered for it. Any of the institutional investors who bought Groupon in its last private round and held are down more than 50% of their investment — the stock was at an adjusted $7.90 then and closed Friday at $3.83. (Disclosure: I'm short Groupon.)
Over the last year, the fundamental economics of the business have settled in after the hype died down. We've seen deals get less interesting for consumers for months now. Deals that were once truly 50% off come loaded with restrictions that make them hard to use. The "free money" deals for things like restaurants that people care about are fewer and further between.
I've significantly shifted my energy away from covering the company. I suppose that's good news and bad news for the company: On the up side, they no longer have someone picking apart their every move. On the down side, that makes me one more person who doesn't care much about their company anymore.
But I thought it might be helpful to look at some possibilities for what lies ahead in the deals landscape.