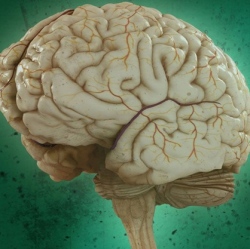 Green tea is said to have many putative positive effects on health. Now, researchers at the University of Basel are reporting first evidence that green tea extract enhances the cognitive functions, in particular the working memory. The Swiss findings suggest promising clinical implications for the treatment of cognitive impairments in disorders such as dementia.

In the past the main ingredients of green tea have been thoroughly studied in cancer research. Recently, scientists have also been inquiring into the beverage's positive impact on the human brain. Different studies were able to link green tea to beneficial effects on the cognitive performance. However, the neural mechanisms underlying this cognitive enhancing effect of green tea remained unknown.

In a new study, the researcher teams of Prof. Christoph Beglinger from the University Hospital of Basel and Prof. Stefan Borgwardt from the Psychiatric University Clinics found that green tea extract increases the brain's effective connectivity, meaning the causal influence that one brain area exerts over another.

This effect on connectivity also led to improvement in actual cognitive performance: Subjects tested significantly better for working memory tasks after the admission of green tea extract.