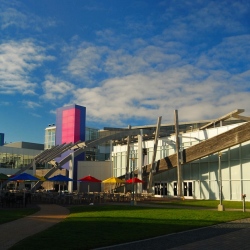 Chromebooks, the minimalist laptops powered by Google's browser-based Chrome operating system, exploded onto the market share this year, and appear to be finishing the year on particularly strong note.

According to just one popular metric, Amazon.com is showing that Chromebooks make up three of its top four best-seller laptops.

And that's after Chromebooks already boosted their overall market share among commercial buyers (businesses, schools, governments, etc) through November this year to 21 percent for notebooks, and 10 percent for all computers and tablets, according to the market research firm, NPD Group. That's up from almost nothing last year: two-tenths of one percent for all computer and tablet sales.

That's really rough news news for Microsoft, which is the principal loser of market share against the Chromebooks. For decades, "Wintel" computers, based on Microsoft's operating system and Intel chips, have dominated the PC market. While Microsoft's stock price has done well this year, in line with much of the rest of the technology market, its stock dropped Friday by 0.40 percent, to $37.29. Google's stock was up 0.08 percent, to $1,118.40.