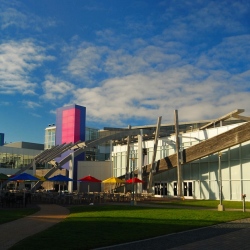 Google's AI subsidiary DeepMind is continuing to partner with new UK hospitals, announcing today that its Streams app will be used by the Taunton and Somerset NHS Foundation Trust. This is the first time that Streams has been introduced outside of London.

The app doesn't use artificial intelligence, but sifts data from patients' medical records to warn doctors and nurses about upcoming health problems.

According to a statement from the Taunton and Somerset NHS Foundation Trust, the Streams app will allow clinical staff to view the "results of x-rays, scans or blood tests, in one place at the touch of a button." One doctor quoted by the Trust said the app was being used to improve "early detection of seriously unwell patients" and "ensure a very rapid response."

DeepMind's activities in the UK have been criticized in recent months, with a government data advisor warning in May that the company's access to patient medical data had been conducted on an "inappropriate legal basis." These comments were made in reference to an earlier contract DeepMind had with the Royal Free Trust — a collection of hospitals in London. The contract has since been replaced, but the original (and the Royal Free) are still under investigation by the UK data watchdog, the Information Commissioner's Office (ICO).

DeepMind has worked hard to reassure the public that their data is being safely handled, and the company stresses that its parent company Alphabet will not have access to any medical information. However, it's possible that this latest deal will still come under scrutiny, with BBC News reporting that patients will not have the option to opt out from data sharing. This decision, though, is made by individual hospitals, rather than DeepMind itself. The Verge has reached out to the Taunton and Somerset Trust to confirm the details of the contract.