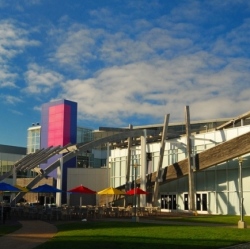 The European Parliament has voted overwhelmingly urging antitrust regulators to strongly consider the breakup of Google. The goal is to separate the company's search business from all other services it offers. This may seem dire, and it's certainly nothing to scoff at, but Google can afford it.

The measures do not mention Google by name, but the company has a 90 percent market share for search in Europe. Here's the crux of the matter:

The resolution underlines that "the online search market is of particular importance in ensuring competitive conditions within the digital single market" and welcomes the Commission's pledges to investigate further the search engines' practices.

Given the role of internet search engines in "commercialising secondary exploitation of obtained information" and the need to enforce EU competition rules, MEPs also call on the Commission "to consider proposals with the aim of unbundling search engines from other commercial services" in the long run.

Many key people will need to make various decisions in response. These include European Commissioners for Competition (Margrethe Vestager), for Digital Economy and Society (Günther Oettinger), and for Digital Single Market (Andrus Ansip). Oh, and you can expect various European country heads will want to weigh in as well.

It's not that individuals, countries, or governments will be paid off, or that there will be fines that Google will simply not be able to avoid. Those are not out of the question, but the bottom line is that this will all boil down to a cost, but not a significant one.