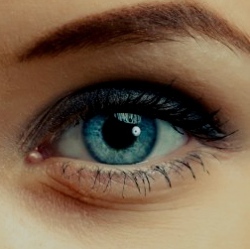 Google and WhatsApp and whistleblower Edward Snowden are backing Apple's stance over the encryption technology used in its iPhone smartphones. Apple has been ordered by a US federal magistrate to help the FBI unlock the iPhone belonging to one of the San Bernardino shooters.

In a letter published on the company's website, chief executive Tim Cook said his company would fight the move. Now Google chief executive Sundar Pichai has given the stance his backing. "Important post by @tim_cook. Forcing companies to enable hacking could compromise users' privacy," wrote Google's boss, as part of a short series of tweets addressing the issue.

"We know that law enforcement and intelligence agencies face significant challenges in protecting the public against crime and terrorism. We build secure products to keep your information safe and we give law enforcement access to data based on valid legal orders. But that's wholly different than requiring companies to enable hacking of customer devices & data. Could be a troubling precedent."

Jan Koum, chief executive of Facebook-owned messaging service WhatsApp, has also expressed his support for Apple's stance, in a post on the social network.

"I have always admired Tim Cook for his stance on privacy and Apple's efforts to protect user data, and couldn't agree more with everything said in their customer letter today," wrote Koum.

"We must not allow this dangerous precedent to be set. Today our freedom and our liberty is at stake."

Their views reflect those of Tim Cook in his letter to customers, which accused the FBI of requesting that Apple "build a backdoor to the iPhone" for use by government and law enforcement agencies.

"Specifically, the FBI wants us to make a new version of the iPhone operating system, circumventing several important security features, and install it on an iPhone recovered during the investigation," wrote Cook.

He claimed that "in the wrong hands" this software could be used to unlock "any iPhone in someone's physical possession", and warned that Apple would not be able to guarantee that the software would only be used by the FBI in this case.

NSA whistleblower Edward Snowden has also backed Apple, tweeting that the company's stance was defending the rights of its customers.

Microsoft chief executive Satya Nadella has yet to issue his own statement, but he retweeted a link to a statement by activist group Reform Government Surveillance, which includes Microsoft, Apple, Google, Facebook, Twitter and LinkedIn among its members.

"Technology companies should not be required to build in backdoors to the technologies that keep their users' information secure," said the statement.