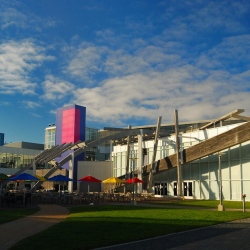 Google is making it easier to get an alert when your name gets mentioned online. Now, when you Google yourself, so long as you're logged into Google, it will show you a widget at the bottom of the search results that will help you set up an Alert to track references to your name.

This is a reasonable move for Google to make. Google Alerts have been around since 2003. These days, if you want to find out what's online about you, you Google yourself; you don't set up a Google Alert. But the thing is that even though they're not the hot new thing, Google Alerts work well.

You can adjust settings, like email frequency, source types, languages, regions, whether to only send the best results, and the email address to send alerts to. So Google Alerts provide the back end for this new tool.

When you click on the widget, which uses the heading "Stay in the loop", Google takes you to a Google Alert form that already has your name in quotation marks. Once you've tweaked the settings, just hit "Create Alert," and you're done.