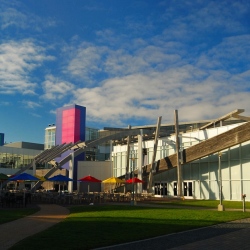 Citing unnamed sources, Variety said that Google has made an all-cash offer, and the deal could be announced soon. If confirmed, the deal will underscore the value of live Internet streaming and the rise of competitive gaming as a spectator sport. "We don't comment on rumors or speculation," Google said in a release.

Twitch declined to comment to GamesBeat. Meanwhile, the Wall Street Journal said that the talks are in an early stage. Google's YouTube division is reportedly in charge of the acquisition, which would represent a significant transformation of YouTube's business. Google acquired YouTube in 2006 for $1.65 billion

San Francisco-based Twitch enables users to broadcast their own gameplay sessions on the PC, Xbox One, or PlayStation 4 to spectators. It enables both competitive gamers and average players to gain fleeting fame by entertaining those spectators, who sometimes number in the millions.

Twitch has more than 45 million monthly active users and more than 1 million members who broadcast videos each month. Twitch also distributes shows from partners including CBS Interactive's GameSpot, Joystiq, and Destructoid.