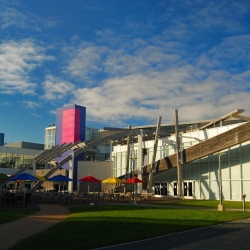 Smartphone adoption in emerging markets delivered the highest number of app downloads Google Play has ever seen in a quarter. According to App Annie, Google Play app downloads topped 19 billion in Q4 2017, a new record. That also makes Google Play's download lead over iOS its largest ever, at 145 percent.

Specifically, the downloads were driven by markets including India, Indonesia, and Brazil, which all contributed to Google Play's 10 percent year-over-year growth in total download as well.

India, notably, also surpassed the U.S. for combined iOS and Android downloads for the first time in Q4.

As to what these new mobile users are downloading? Games, finance and personalization apps, says the report. Finance apps were also booming on iOS, where they ranked second in terms of downloads in Q4, thanks to users shifting their banking and investment activities to mobile, in addition to the growing interest in cryptocurrencies.

App Annie predicts the category will continue its strong growth in Q1 2018 as tax season approaches in the U.S., and more banks invest in their mobile presence.

Meanwhile, the Shopping category led on iOS in Q4, thanks to holiday m-commerce activity including Alibaba's Singles Day and Cyber Monday.