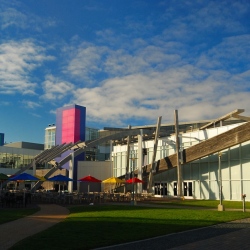 October figures released by the company suggest 89.33% of all web searches in the UK were made using Google. Its main rival, Microsoft's Bing, now has 5% of the market share, with Yahoo's Ask in third place.

Microsoft's recently launched Windows 8 operating system has Bing installed by default instead of Google. Analyst Luca Paderni, from Forrester Research, said: "In the UK, Bing has been using very aggressive tactics of promotion for last few months, in preparation for the Christmas season.

"But Google is still dominant, and we would need to see a trend over more months to call it a consistent decline."

Although Google is the leading search engine in many places around the world, alternative search engines have managed to get ahead of it in their home markets. In China, Baidu is number one, and in Russia, the leader is Yandex, with Google in second place.

In Europe, Google's competitors would need to concentrate on services other than general purpose search to improve their chances of rivalling the search giant, said Mr Paderni.