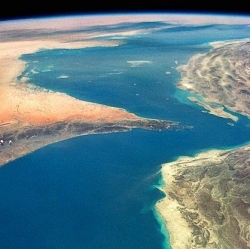 The satellite, called the International Sun-Earth Explorer-3 (ISEE-3), was built 36 years ago to study the physics of solar wind, which it did until its mission ended in 1981. Afterwards, NASA tasked the satellite with studying two relatively nearby comets before taking its place in orbit around the sun.

Eventually, the satellite went offline until Skycorp, along with a $159,000 crowdfunding campaign, started talking to ISEE-3 again, and even reactivated the propulsion long enough to push it into an orbit that made it possible to transmit data back to scientists on Earth. "There's a tendency at NASA for scientists to sit on data collected, because they want to make sense of it before releasing it [to the public]," ISEE-3 reboot co-leader and former NASA astrobiologist Keith Cowing told Venturebeat in an interview. "What we're trying to do is toss everything we have out there, all the data collected by the satellite, and hopefully people will do interesting things with it."

Google is helping to disseminate data collected from ISEE-3 via a newly launched website SpacecraftForAll. Cowing told me that the ISEE-3 has pretty much all the same instruments as modern satellites but none of the computer-related enhancements. But since ISEE-3 can still transmit data, new revelations from non-NASA scientists is still possible.