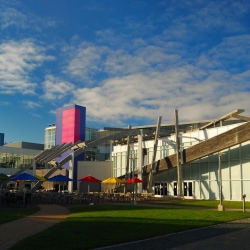 The decision includes email accounts associated with Google Apps for Education (GAE). This initiative provides teachers and students with access to free apps and storage, as well as customised @schoolname.edu email addresses. The move follows reports the scans might have breached a US privacy law.

Google highlighted its use of such scans when it updated its terms and conditions last month. "Our automated systems analyse your content (including emails) to provide you personally-relevant product features, such as customised search results, tailored advertising, and spam and malware detection. This analysis occurs as the content is sent, received, and when it is stored," the terms read.

However, the Education Week website said this data-mining activity might place the firm in breach of the US Family Educational Rights and Privacy Act. The firm had already been sued over the matter in California by two students who said they had been required to use Gmail by their university, it added.

The UK's largest teachers' union greeted the change in policy. "Commercialisation seeps into all corners of children's lives," said Christine Blower, general secretary, of the NUT. "The targeting of children with advertising ranging from fast food to designer clothes is relentlessly pursued by commercial companies. This is a welcome move."