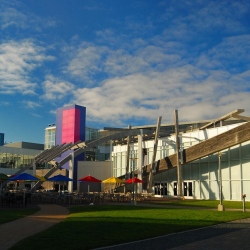 Google is joining up with China Mobile International, China Telecom Global, Global Transit, KDDI, and SingTel to back a new cable to span the Pacific, running from the western United States to Japan. The cable, which goes by the name Faster and will transmit at 60 terabits per second, signifies the goal of meeting growing demand.

Several other submarine cables already exist. Google has backed others, as has social networking company Facebook. The Faster cable could have big implications for Google on the public-cloud front and also for mobile needs, as Urs Hölzle, Google's senior vice president of technical infrastructure, indicated in a Google+ post this morning:

At Google we want our products to be fast and reliable, and that requires a great network infrastructure, whether it's for the more than a billion Android users or developers building products on Google Cloud Platform. And sometimes the fastest path requires going through an ocean.

That's why we're investing in FASTER, a new undersea cable that will connect major West Coast cities in the US to two coastal locations in Japan with a design capacity of 60 Tbps (that's about ten million times faster than your cable modem). Along with our previous investments – UNITY in 2008 and SJC (South-East Asia Japan Cable) in 2011, FASTER will make the internet, well, faster and more reliable for our users in Asia.