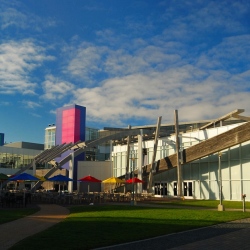 Google today significantly dropped the prices for its Google Drive online storage service. The first 15GB of storage remain free, but 100GB now costs just $1.99 per month instead of $4.99. Even more impressively, though, you can now get a terabyte of online storage for $9.99 a month.

If you really need a lot of online storage space, you can also get 10 terabytes for $99.99 a month and then add more storage from there in 10 terabyte steps (so 30 terabytes will set you back $299.99 per month).

For most people, even a terabyte of storage should be more than enough for a long time to come, even if you store lots of high-res images on Drive. Just like before, the additional storage works across Drive, Gmail and Google+ Photos.

You can now sign up for these new plans here and if you've already subscribed, you'll automatically be subscribed "to a better plan at no additional cost," Google says in the announcement today.