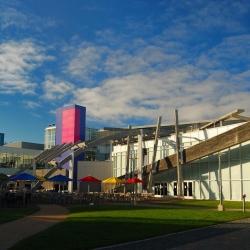 Google Fiber has been a godsend for people in the US who have had to suffer through the perils of the ISP pseudo-monopolies that run the country's broadband infrastructure. But Google has announced that there are no serious plans to expand the service to the UK, which some of you might be upset about.

A couple of days ago The Telegraph reported that Google had been in discussion with CityFibre, a UK based company what specialises in constructing and operating fibre networks, but that these talks broke down. A spokesperson for Google has since clarified this situation, emphasising that it never had any serious plans to bring its Fiber service to the UK.

"We have informal conversations with other telecom companies all the time. But we've never had any serious planning discussions about bringing Google Fiber to Britain."