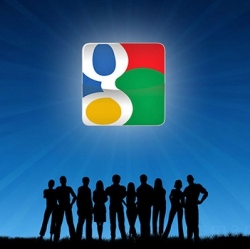 Google plans to develop and fund wireless networks in emerging markets as part of a plan to connect a billion or more new people to the Internet. Google plans to team up with local telecommunications firms and equipment providers in the emerging markets to develop the networks, as well as create business models to support them, these people said. It is unclear whether Google already has lined up such deals or alliances.

Google has begun talking to regulators in countries such as South Africa and Kenya about changing current rules to allow such networks to be built en masse. Some wireless executives say they expect such changes to happen in the coming years.

As part of the plan, Google has been working on building an ecosystem of new microprocessors and low-cost smartphones powered by its Android mobile operating system to connect to the wireless networks, these people said. And the Internet search giant has worked on making special balloons or blimps, known as high-altitude platforms, to transmit signals to an area of hundreds of square miles, though such a network would involve frequencies other than the TV broadcast ones.

Google has also considered helping to create a satellite-based network, some of these people said.

The initiatives have since become more serious and are being led by Google's "access" unit, the Google X lab led by Google co-founder Sergey Brin, and Google.org, the company's nonprofit arm, these people said.