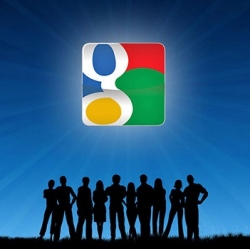 Google is no longer the best-kept secret in education — that is, if Google's presence in any market is ever "a secret." Over the last year or so, the search giant has been quietly expanding its footprint in education and is moving quickly to capture a greater share of the K-12 market.

Thanks to Google Apps for Education sweeping through schools much as it did through the business world, Google's presence in education has been growing fast, but has been mostly limited to its cloud productivity services. However, with the launch of Google Play for Education, Google's march into education has become more pronounced, as it revealed a service today that will eventually combine the best of its hardware, software and marketplace businesses into one.

The company first revealed its plans to extend Play — its app and content marketplace for Android — into the classroom at Google I/O in May. Today, after spending the last give months beta testing the new service with students and teachers at more than 50 schools, the company is finally pulling the trigger.

In practice, Google Play for Education essentially aims to make discovering educational apps a breeze, while helping content providers reach a wider audience of teachers and schools. After surveying teachers and IT admins, Google said today in a blog post, the number one problem they wanted Google's help solving had to do with time. In other words, already overwhelmed with busy schedules, they wanted time savers — both tools to help students learn in the classroom and tools to help them transition those classrooms to new curriculum standards.

To do that, Google is taking this familiar, two-pronged approach, combining hardware and software. This starts by offering schools the ability to choose one of three "classroom ready" Android tablets. First is the Nexus 7, Google's 7-inch Android tablet, which will be available to K-12 schools beginning today at a cost of around $229 (plus a $30 management fee for those who want to get more Google assistance). Beginning next year, Google will be adding to its roster of education-focused tablets with a 10-inch ASUS Transformer Pad and an 8-inch HP Slate 8 Pro, though pricing is not yet clear for the latter two.