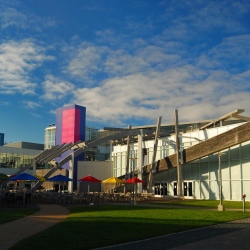 Google has bought a biotech company that has developed a spoon designed to make life easier for people with diseases such as Parkinson's. It is part of its ambitious foray into health technology, spurred in part by the personal interest of co-founder Sergey Brin. Last year, Google became the main investor in Calico, a firm dedicated to developing medicines to extend life.

Latest acquisition Lift Labs will join Google's research division Google X. The spoon developed by Lift Labs is equipped with sensors that detect tremors and cancels them out by as much as 70%, according to the firm. The technology it uses is similar to image stabilisation features in cameras that compensate for shaky hands when taking a photo.

The firms announced the deal on the search giant's social network Google+ but did not reveal the financial terms. "Today we're welcoming the Lift Labs team into Google X. Their tremor-cancelling device could improve quality of life for millions of people," said Google. For its part, Lift Labs wrote: "Google will enable us to reach even more people living with Parkinson's or essential tremor who could benefit from using tremor-cancelling devices every day."