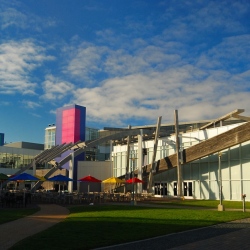 The New Digital Age – due for release in April – reportedly brands China "the world's most active and enthusiastic filterer of information".

China is "the most sophisticated and prolific" hacker of foreign companies, according to a review obtained by the Wall Street Journal (WSJ).

China denies allegations of hacking.

Beijing has been accused by several governments, foreign companies and organisations of carrying out extensive cyber espionage for many years, seeking to gather information and to control China's image.

The New Digital Age analyses how China is dangerously exploiting an Internet that now permeates politics, business, culture and other aspects of life, the WSJ says.

It quotes the book as saying: "The disparity between American and Chinese firms and their tactics will put both the government and the companies of the United States at a distinct disadvantage."

This, it says, is because Washington "will not take the same path of digital corporate espionage, as its laws are much stricter (and better enforced) and because illicit competition violates the American sense of fair play".

The book argues that Western governments could do more to follow China's lead and develop stronger relationships between the state and technology companies.