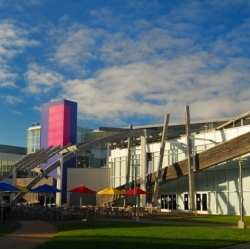 Larry Page had announced last month that Sidewalk Labs (a new Google company) would focus on improving city life for everyone by developing and incubating urban technologies to address issues like cost of living, efficient transportation and energy usage. Now the focus is on free high speed WiFi.

Sidewalk Labs announced it would be leading the acquisition of two companies behind New York City's LinkNYC initiative, an ongoing plan to convert old pay phones into free public Wi-Fi hubs. Sidewalk Labs is merging the two companies, Control Group, which provides the interface for the new hubs, and Titan, which is overseeing the advertising that will pay for the project.

The new venture, aptly named Intersection, will seek to bring free public Wi-Fi to cities around the world using different pieces of urban infrastructure, from pay phones to bus stops.

"The vision really is to make cities connected places where you can walk down any street and have access to free ultra high speed Wi-Fi," says Dan Doctoroff, the former CEO of Bloomberg and one-time deputy mayor of New York City, who heads up Sidewalk Labs.

The new company, named Intersection, combines both companies' expertise in technology and innovation at the convergence of the digital and physical worlds. LinkNYC, their groundbreaking project in New York City with partners Qualcomm and Comark, will create up to 10,000 communications hubs that provide city residents and visitors with free public gigabit Wi-Fi, access to communications, information and municipal services across the city.

Intersection will aim to extend the thinking and approach behind LinkNYC into an array of solutions to help make cities around the world more livable and connected. Google will be able to put real time television ads on bus stops in combination with free Wi-Fi.