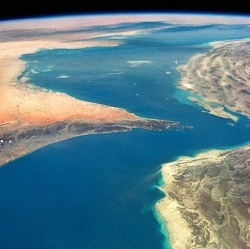 Advanced Technologies Large Aperture Space Telescope (ATLAST), a giant telescope in space 20 meters across that could give scientists a good chance of detecting hints of life on exoplanets (planets around other stars), has been proposed by U.S. and European scientists.

In a recent talk at the National Astronomy Meeting (NAM 2014), Prof. Martin Barstow of the University of Leicester and President of the Royal Astronomical Society called for governments and space agencies around the world to back the ambitious project.

The telescope would be capable of analyzing the light from planets the size of the Earth in orbit around other nearby stars, searching for features in their spectra such as molecular oxygen, ozone, water and methane that could suggest the presence of life. It might also be able to see how the surfaces of planets change with the seasons.

ATLAST would study star and galaxy formation at high resolution, constructing the history of star birth in detail and establishing how intergalactic matter was and is assembled into galaxies over billions of years.

If it goes ahead, ATLAST could be launched around 2030. Before this can happen, there are technical challenges to overcome, such as enhancing the sensitivities of detectors and increasing the efficiencies of the coatings on the mirror segments.

Such a large structure may also need to be assembled in space before deployment rather than launching on a single rocket. All of this means that a decision to construct the telescope needs to happen soon for it to go ahead.