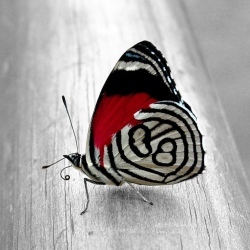 Around the world, de-extinction initiatives such as this one are racing to resurrect genomes and living specimens of recently extinct and even long-dead species. In Spain, scientists continue trying to bring back the Pyrenean ibex, a species extinct since 2000 that was briefly resurrected in 2009. (The baby ibex, born to a domestic goat, lived for a few minutes before dying.) In South Korea, the Sooam Biotech Research Foundation is working with Russian scientists and the Beijing Genomics Institute to attempt to clone a woolly mammoth. Scientists at the University of California, Santa Cruz are sequencing the genome of the passenger pigeon — last living on earth in 1914. The Caribbean monk seal, Carolina parakeet and Tasmanian tiger have all been suggested for resurrection by the Revive and Restore Foundation, a new non-profit whose purpose is to bring extinct species back to life.

De-extinction is an even more thrilling and awesome a prospect than cloning pets or farm animals, of which Dolly the Sheep is most famous. There is a reason the movie Jurassic Park still has a grip on our cultural imaginations. For scientists, the technological feats in successful de-extinctions are more complex and challenging than cloning living animals. But these efforts also recall ancient narratives like that of Noah's Ark and the miracle of resurrection.

And then there is the hope implicit in the possibility of de-extinction that it will help humanity avert the environmental apocalypse that extreme biodiversity loss threatens. De-extinction pioneers are eager to invest their efforts with a deeper moral purpose, one that suggests the power to bring back species could mitigate humanity's liability in the ongoing Sixth Great Extinction, and even work to correct past crimes against the planet. "Humans have made a huge hole in nature, we have the ability, maybe the moral obligation, to repair that damage," said environmentalist Stuart Brand, former editor of the 1960s back-to-the-land guide Whole Earth Catalog, and co-founder of the Revive and Restore Foundation.