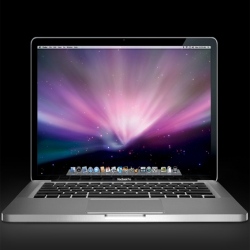 The world's been pining for gesture-controlled interfaces for a desktop ever since Minority Report brought it into public consciousness—and in fairness to the boffins of the world we've received a variety of devices, most notably the Wii and Kinect—which kick-started a whole hacking scene and has seen the device used in everything from music videos to robotics—that allow for this type of control, albeit not for the PC.

Following on in the heels of the Kinect is a new gesture-controlled system called Leap Motion, but instead of being used for virtually waving about a light saber, the Leap system will be used to control your PC.

The device is a sleek rectangular box which sits in front of your PC and plugs into a USB port. You then load up their software, calibrate, and then you're all set to wave your arm about in a variety of movements: mimic writing with your hand, flick upwards to scroll through a web page, use a reverse-pinch movement to zoom in—or shoot virtual forms by making a gun shape with your hand. Yeah, that last one's the best.

The San Francisco startup company who've made the device say "It's more accurate than a mouse, as reliable as a keyboard and more sensitive than a touchscreen" and can "distinguish your individual fingers and track your movements down to a 1/100th of a millimeter"—and it's yours for $70.00, so you don't have to sell your Kinect to get one.

With nearly three million views since the video was uploaded on Monday, the device looks like it might be quite popular. And, as Bruce Sterling notes, it'll be interesting to see the hacks that come from it once the coders and technologists get their hands on it.