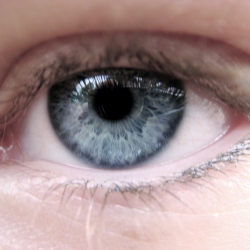 PROBLEM: A few years ago, researchers behind a gene therapy trial on a form of inherited blindness reported partial success in deterring its progression into total blindness by adulthood. Half of the patients whose worse-performing eye was tested on improved their vision enough to no longer be classified as legally blind. Can the same remedy work on their other eye without triggering a vaccine-like immune response?

METHODOLOGY: Scientists led by the University of Pennsylvania's Jean Bennett and Manzar Ashtari injected a virus that carried a normal version of a mutated gene associated with inherited blindness into the untreated eyes of three subjects in the previous trial. They measured this vector's effect through standard eye tests and neuroimaging.

RESULTS: The procedure did not prompt any adverse reactions. The patients became better able to see in dim light, and two were able to navigate obstacles in low-light situations. There was also an unexpected benefit. The functional MRI results showed improved brain responses not just in the newly injected eye, but in the first one as well, possibly because the eyes were better able to coordinate with one another.

CONCLUSION: Gene therapy can restore vision one eye at a time without eliciting an immune response.