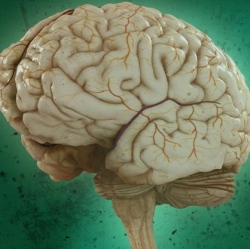 In a remarkable series of experiments on a fungus that causes cryptococcal meningitis, a deadly infection of the membranes that cover the spinal cord and brain, investigators at UC Davis have isolated a protein that appears to be responsible for the fungus' ability to cross from the bloodstream into the brain.

The discovery, published online June 3 in mBio, the open-access, peer-reviewed journal of the American Society for Microbiology, has important implications for developing a more effective treatment for Cryptococcus neoformans, the cause of the condition, and other brain infections, as well as for brain cancers that are difficult to treat with conventional medications.

"This study fills a significant gap in our understanding of how C. neoformans crosses the blood-brain barrier and causes meningitis," said Angie Gelli, associate professor of pharmacology at UC Davis and principal investigator of the study. "It is our hope that our findings will lead to improved treatment for this fungal disease as well as other diseases of the central nervous system."

Normally the brain is protected from bacterial, viral and fungal pathogens in the bloodstream by a tightly packed layer of endothelial cells lining capillaries within the central nervous system, the so-called blood-brain barrier. Relatively few organisms, and drugs that could fight brain infections or cancers, can breach this protective barrier.