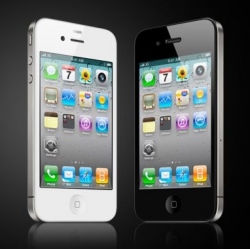 Apple's iPod Touch does just about everything the more expensive and contract-bound iPhone does — except for the ability to tap into mobile data networks. FreedomPop, the startup that aims to offer free 4G service across a variety of devices, hopes to make the iPod Touch even more useful with its new sleeve, which is available for pre-order today.

FreedomPop has already been overwhelmed with pre-orders for its iPhone 4G case (so much so that it had to cap early orders), but the company has received even more inquiries to bring that functionality to the iPod Touch, FreedomPop VP of marketing Tony Miller told VentureBeat in an interview last week.

"The feature is sort of incremental for the iPhone, but there's even more value on an iPod, since you're taking a device that has no cellular… and giving it 4G capability," Miller said.

Just like the iPhone case, the iPod Touch sleeve costs $99 and comes with 500 megabytes of free WiMax 4G services. It snaps onto the back of your iPod Touch, which makes it appear similar to the bulbous iPhone 3G and 3GS (see video below). You'll be able to earn more free data by convincing friends to join FreedomPop, or you can buy additional data at a cost of $10 per gigabyte. There's no contract for joining FreedomPop, and the company will even allow you to easily swap your service across multiple devices.

FreedomPop's iPod Touch case functions as a wireless hotspot, letting you connect up to eight different devices to its wireless network. So not only will it be the perfect way to bring your iPod Touch online, you'll also be able to do more with your Wi-Fi only tablets. The company is currently relying on ClearWire's 4G data service, but it has also announced an agreement with Sprint to tap its 4G LTE and 3G network in future products.

FreedomPop plans to start shipping its iPod Touch sleeve pre-orders within two months. The company will cut off early orders eventually so that it can keep up with fulfillment. FreedomPop's iPhone case is currently in production and will start shipping anywhere from a month to two months from now.