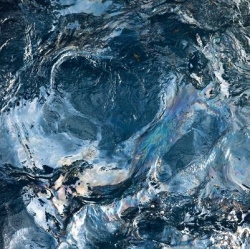 Drinking water could be contaminated with methane gas and chemicals due to fracking, water companies have warned. Water UK, which represents all major UK water suppliers, said the shale gas extraction method posed a threat if not "carefully planned and carried out".

It also warned fracking's "huge" use of water could cause shortages in areas of low supply, like South East England.

Shale gas company Cuadrilla said there were no proven cases of aquifers being contaminated by fracking. Dr Jim Marshall, of Water UK, called on fracking firms to hold "upfront discussions" with water companies "before fracking becomes widespread in the UK".

He said the water industry was not "taking sides" in the fracking debate, but wanted to ensure "corners are not cut and standards compromised, leaving us all counting the cost for years to come".
Fracking – short for "hydraulic fracturing" – involves drilling deep underground and releasing a high-pressure mix of water, sand and hundreds of chemicals to crack rocks and release gas stored inside.

Water companies are worried the process could contaminate drinking water aquifers that lie above shale gas reserves.

Water UK said this could happen by gases such as methane permeating into water sources from rocks where it was previously confined, chemicals getting in through cracks created by the fracking process, or by poor handling of waste water on the surface.

A spokesman for Cuadrilla, which is carrying out test drilling in Lancashire, said: "There have been over two million hydraulic fracture treatments carried out globally, the majority in the US, and from that activity we are not aware of one single verified case of fracturing fluid contaminating aquifers."