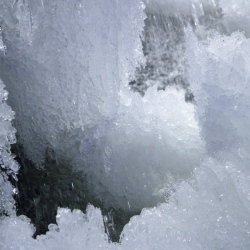 The commitment marks a 50-fold increase from a year ago when the Rockefeller family announced it was divesting from fossil fuels. 436 institutions and 2,040 people worth a total of $2.6 trillion have now pledged to get out of fossil fuels, either entirely or in particular sectors such as coal.

Some of the most notable have been the University of California System and the Norway Pension Fund, which has drawn particular notice as the Scandinavian country, like the Rockefellers, grew wealthy thanks to oil production. One of the latest, if least surprising, pledges came from the Leonardo DiCaprio Foundation, the environmental charity led by the actor and climate activist.

"Climate change is severely impacting the health of our planet and all of its inhabitants, and we must transition to a clean energy economy that does not rely on fossil fuels, the main driver of this global problem," DiCaprio said in a statement issued as he sat in the audience for the study's release in New York.

The actual amount pulled from fossil fuels was not announced but major investors generally have between three and eight percent exposure to fossil fuels, said Tom Van Dyck of the SRI Wealth Management Group which promotes socially conscious finance. That would mean at least $78 billion has been divested.

Fossil fuels, especially coal, but to a lesser extent oil and gas,contribute to emissions of carbon dioxide that have led to the planet's rising temperatures.