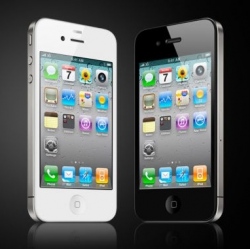 Most Americans in every age group are smartphoners. According to stats, the age group threshold was crossed in the first quarter. 51% of the holdout group, those over the age of 55, now possess a smartphone; age is no longer the big factor it was in smartphones' dominance.

Seventy percent of people in the U.S. now own smartphones, Nielsen said. This meshes with another Nielsen study in February, which pegged ownership at 65 percent, and with a Pew Research study in January that found 58 percent ownership.

That growth is being driven by people choosing smartphones when it is time to upgrade from a feature phone or an earlier model smartphone or to buy any mobile phone. Nielsen found that eighty-five percent of handset purchasers in the U.S. are choosing smartphones.

What does this across-the-board wholesale adoption of smartphones mean? For one thing, continued growth for social networks and a shift of social interaction to mobile.