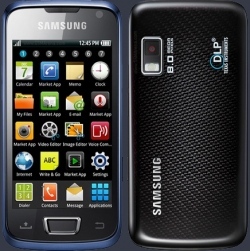 Technology to allow smartphones to scan their users fingerprints through their screens as an identity check has been patented by Sony.

It describes a range of ways to build "light-transmissive displays" to allow sensors to look out of the screens.

It says an unidentified material would obscure the sensors so users would only see graphics telling them where to place their fingers.

Sony has not given any indication of when it might introduce the feature.

The innovation has been submitted to the US Patent and Trademark Office and was flagged up by the website Unwired View.

It would not be the first time a smartphone has offered a fingerprint lock – Motorola Mobility launched the Atrix last year – a handset with a biometric scanner fitted to its back.

However, Sony's application suggests that allowing the scan to be carried out via the front of the phone would simplify the process.

"[It would] allow even a user who is not familiar with the fingerprint authentication to readily execute an input manipulation for the fingerprint authentication," the patent document says.

Many technology analysts predict that mobile phones fitted with near field communication (NFC) technology will be used in place of credit cards to buy goods in the near future.

To feel safe with the idea consumers may demand that their phone's security checks are more robust than a four-digit pin code.

'Better video calls'

"Making transactions easy for consumers is something that is a goal for retailers and technology providers," Brian Blau, research director at Gartner told the BBC.

"Having something like this that securely guarantees the users' identity can only be a good step forward."

Sony's patent document suggests handsets with a camera sensor behind the screen would also be better for video conferencing,
It says the handsets could have bigger displays without increasing their overall size since they would not have to leave space for a camera at the top of the phone.

It adds that the move would also help to prevent the "uneasy feeling" created at present when users do not maintain "eye contact" because they are looking at each other images on their screens rather than directly into the phones' cameras.