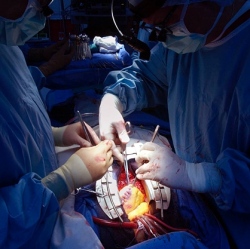 A leading researcher on cholesterol-lowering statin drugs has accused critics of misleading the public about the dangers of taking them. Prof Sir Rory Collins said two critical articles published in the British Medical Journal (BMJ) were flawed. But BMJ editor Dr Fiona Godlee said they were well researched. The drugs are already offered to about seven million people in the UK.

The National Institute for Health and Care Excellence (NICE) says the scope for offering this treatment should be widened to people with as low as a one in 10 or 10% risk to save more lives.

Its recommendation follows a study which was overseen by Professor Collins' team at Oxford University. Prof Collins criticised articles in the BMJ by John Abramson from Harvard medical school, and Aseem Malhotra, a UK cardiologist, who both claimed statins caused harmful side-effects and did not reduce mortality.