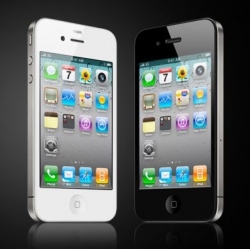 The FBI has managed to unlock the iPhone of the San Bernardino gunman without Apple's help, ending a court case, the US justice department says. Apple had been resisting a court order requiring the firm to write software to allow officials to access Syed Rizwan Farook's phone.

But officials on Monday said that it had been accessed independently and asked for the order to be withdrawn. Last week, prosecutors said "an outside party" had demonstrated a possible way of unlocking the iPhone without the need to seek Apple's help.

A court hearing with Apple was postponed at the request of the justice department, while it investigated new ways of accessing the phone. At the time, Apple said it did not know how to gain access, and said it hoped that the government would share with them any vulnerabilities of the iPhone that might come to light.

Responding to the move, Apple said: "From the beginning, we objected to the FBI's demand that Apple build a backdoor into the iPhone because we believed it was wrong and would set a dangerous precedent. As a result of the government's dismissal, neither of these occurred. This case should never have been brought."

The company said it would "continue to increase the security of our products as the threats and attacks on our data become more frequent and more sophisticated".