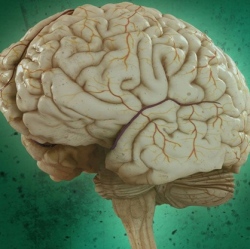 Researchers in London who have been carrying out preliminary tests of the fatty acid treatment, report their findings in Neuropharmacology journal. They came up with the idea because of a special diet used by some children with severe, drug resistant epilepsy to help manage their condition.

The ketogenic diet is high in fat and low in carbohydrate. The high fat, low carbohydrate diet is thought to mimic aspects of starvation by forcing the body to burn fats rather than carbohydrates.

Although often effective, the diet has attracted criticism, as side-effects can be significant and potentially lead to constipation, hypoglycaemia, retarded growth and bone fractures. By pinpointing fatty acids in the ketogenic diet that are effective in controlling epilepsy, researchers hope they can develop a pill for children and adults that could provide similar epilepsy control without the side-effects.

In early trials, the scientists, from Royal Holloway and University College London, say they have identified fatty acids that look like good candidates for the job. They found that not only did some of the fatty acids outperform a regular epilepsy medication called valproate in controlling seizures in animals, they also had fewer side-effects.