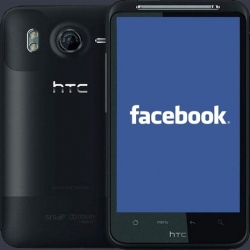 Facebook shares will shortly start trading in one of the largest and most high-profile share flotations of recent years.

Founder Mark Zuckerberg is set to ring the opening bell that signals the start of daily share dealing in New York.

Strong demand has led Facebook to increase both the price and the number of shares available for sale.

The shares will go on sale at $38 each, valuing the eight-year-old social network site at $104bn (£66bn).

Trading will start at 0930 local time (1430 BST) on the Nasdaq index, which is also where technology giants Google and Apple are traded.

This valuation means the social network site is worth about the same as internet shopping giant Amazon, and more than the value of stalwarts such as Disney.

The initial public offering (IPO) of the shares is the third-largest in US history, after the financial giant Visa and General Motors.

Facebook's owners are releasing just under a fifth of the company's total shares, about 421 million, which could raise about $18bn.

Is Facebook worth $100bn?
Facebook employees have been up all night ahead of the event, taking part in a "hackathon" at the company's headquarters in Menlo Park, California.

It is a tradition in which programmers work on projects that sometimes turn into mainstream offerings.

Future profits?

Early indications suggest that the share price will increase once open trading begins, despite the fact its profits are tiny in relation to its size – it makes about $5 a year for each of its 900 million users – and its plans to increase profitability are unclear.

Profile: Behind the likes and pokes
Facebook feature timeline
David Kirkpatrick, author of The Facebook Effect, says there is an army of potential stock holders among its users who are likely to push the price higher.

"People want to own the [Facebook] stock because they love it so much. I find people all the time who are just devoted to Facebook," he said.

The site is largely used for social updates, and although Facebook has said its use on mobile devices are the key to new profits, analysts question how much room there is for advertising on such platforms.

Car giant General Motors added to those doubts by saying on Tuesday that it would no longer pay to advertise on the site.

But the potential revenue from online advertising is huge.

"We know our industry is $1tn worldwide," Martin Sorrell, chief executive of advertising giant WPP, told the BBC.

"We know internet advertising is currently 20% roughly [of the total]. We know people are spending almost a third of their time online in one way or another, so there's a vast opportunity for Facebook."

Voting power

The feverish anticipation for this market debut does not extend to all investors.

Continue reading the main story
Major flotations
Google: raises $1.67bn for 7% of the company in 2004
Rosneft: raises $10.4bn for 15% of the company in 2006
Visa: raises $19.1bn for 50% of the company in 2008
Agricultural Bank of China: raises $22.1bn in 2010 making it the world's largest IPO to date
Oliver Pursche, president of Gary Goldberg Financial Services, told the BBC: "We're telling our investors to hold off.

"Number one, we don't know what the guts and the balance sheet of the company looks like yet so that's a big red flag for us. We want to understand the business before we tell people to invest."

The new shareholders will not have much say in how the business is run.

The shares on offer are "A" shares, which carry one vote per share, as is normal, but the current owners' shares are "B" shares, which carry 10 votes each.

They will control more than 96% of the votes after the flotation, with founder Mark Zuckerberg holding just under 56% of the voting power of the company.

Mr Zuckerberg, who owns about 25% of the company, stands to gain the most from taking Facebook public. Fellow founders Dustin Moskovitz and Eduardo Saverin will also become paper-billionaires overnight, as will Napster founder and former employee Sean Parker.

US venture capital firm Accel Partners and Russian internet investment group Digital Sky Technologies also hold significant stakes in Facebook, while software giant Microsoft and U2 frontman Bono also stand to make a huge profit on their investment in the company.