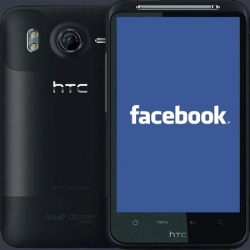 Facebook has taken a stand against what it calls a "distressing increase" in reports of employers demanding the Facebook passwords of employees and job applicants.

One such report came from the Associated Press this week, which detailed cases of interviewers asking applicants for Facebook usernames and passwords, a clear invasion of privacy if we've ever heard of one. Employers examining applicants' and employees' activity on social media networks isn't new—but typically it is restricted to what information users have made publicly available to everyone. Facebook said it could seek policy changes or file lawsuits to prevent employers from demanding passwords.

While Facebook is often criticized for privacy violations of its own, this time it's fighting on behalf of its users.

"Facebook takes your privacy seriously," Facebook Chief Privacy Officer Erin Egan said in a statement issued today. "We'll take action to protect the privacy and security of our users, whether by engaging policymakers or, where appropriate, by initiating legal action, including by shutting down applications that abuse their privileges."

Separately, Sen. Richard Blumenthal, D-CT, is drafting legislation that would outlaw the practice of employers asking for login credentials to social networking sites and e-mail accounts, Politico reported Wednesday. Blumenthal called it an "unreasonable invasion of privacy."

Sharing or soliciting a password is already a violation of Facebook's user agreement.

"As a user, you shouldn't be forced to share your private information and communications just to get a job," Facebook said. "And as the friend of a user, you shouldn't have to worry that your private information or communications will be revealed to someone you don't know and didn't intend to share with just because that user is looking for a job. That's why we've made it a violation of Facebook's Statement of Rights and Responsibilities to share or solicit a Facebook password."

In addition to these password requests being a threat to both user privacy and security, Facebook said it could expose employers to legal liability.

"We don't think employers should be asking prospective employees to provide their passwords because we don't think it's right the thing to do," Facebook said. "But it also may cause problems for the employers that they are not anticipating. For example, if an employer sees on Facebook that someone is a member of a protected group (e.g. over a certain age, etc.) that employer may open themselves up to claims of discrimination if they don't hire that person."